Filling The Room With Radio, Packing The House With Fans
The Jerome L. Greene Performance Space
August Wilson's American Century Cycle offers one of the most important depictions of the African-American experience in the 20th century, with 10 plays each set in a different decade. In its most ambitious programming effort to date, The Jerome L. Greene Performance Space presented live dramatic readings and made audio recordings of all 10 plays in the cycle during August and September 2013. New York Public Radio was the first organization to ever be entrusted with the rights to record all 10 plays. Artistic Director and Tony Award winner Ruben Santiago-Hudson assembled a group of longtime Wilson collaborators and celebrated directors and actors to take part in the project, including Stephen McKinley Henderson, Kenny Leon, Phylicia Rashad and Marion McClinton. Approximately 20,000 people came to The Greene Space to be a part of the live audience for this programming, and 61% of this audience had never been to The Greene Space before.
The Jerome L. Greene Performance Space hosted 184 events in Fiscal Year 2014. In addition to the August Wilson festival, its roster included conversations on the revival of Lorraine Hansberry's A Raisin in the Sun and a convening on the Affordable Care Act with support from the Alfred P. Sloan Foundation; WQXR produced concerts with tenor Juan Diego Flórez, the Kronos Quartet and pianist Piotr Anderszewski; and the venue presented the fifth annual Battle of the Boroughs, a two-day Soundcheck "Gigstock" festival, the debut of WNYC's Science Fair and Dubliners: A Quartet, four audio plays inspired by James Joyce's iconic stories.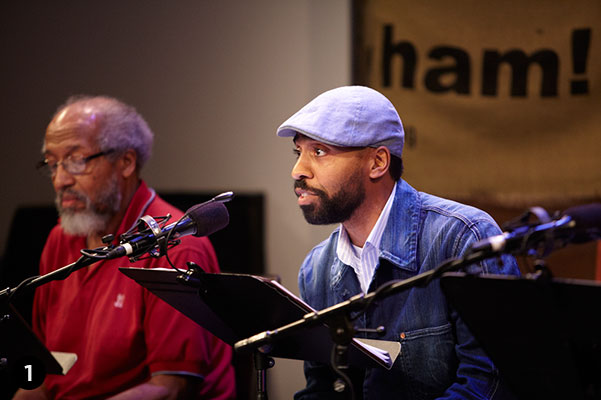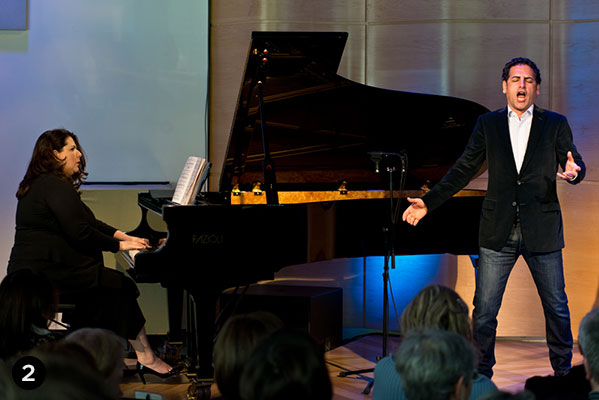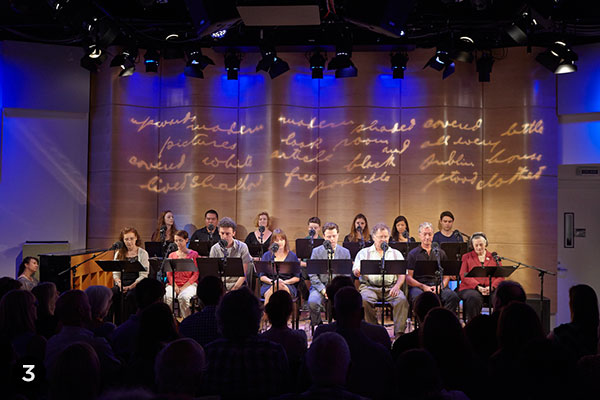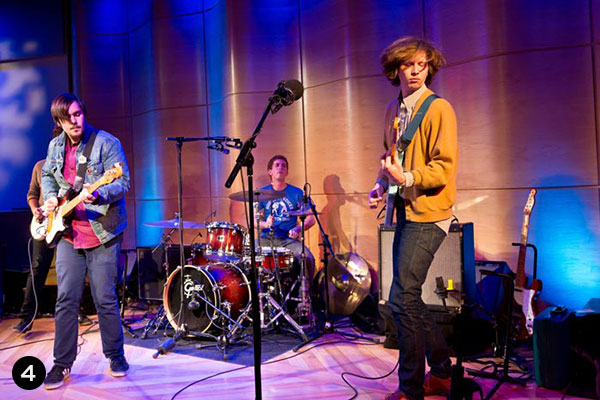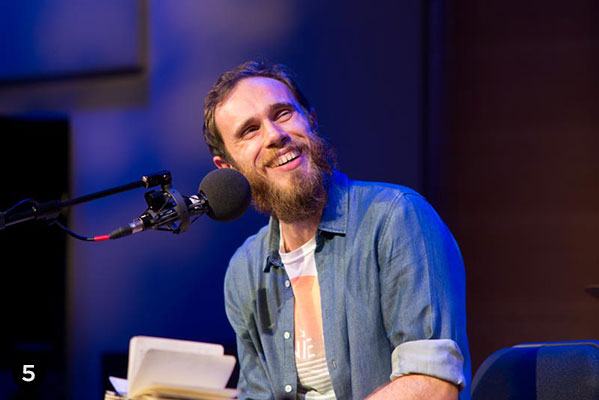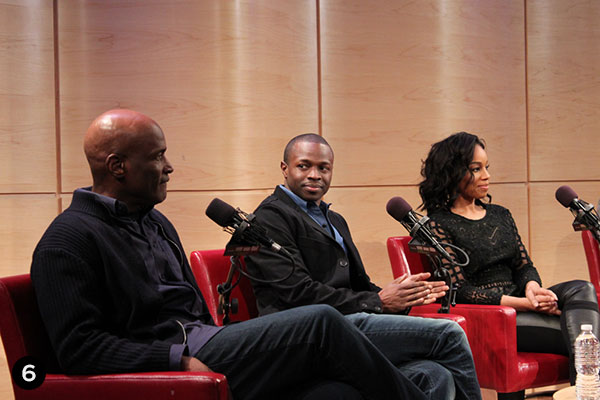 1 Performance of August Wilson's King Hedley
2 Juan Diego Flórez
3 The cast of The Dubliners
4 Parquet Courts performing for Soundcheck's Gigstock
5 James Vincent McMorrow performing for Soundcheck's Gigstock
6 Kenny Leon, Sean Patrick Thomas and Anika Noni Rose for Inside Look: A Raisin in the Sun
Reaching Out Into The Communities
Dreams for NYC Inspired by MLK
On Sunday, January 19, 2014, WNYC hosted its eighth annual Martin Luther King Jr. event. The event was produced in partnership with the Apollo Theater in Harlem, expanding the annual conversation and programming into a new borough. Dreams for NYC Inspired by MLK brought together scholars, community leaders and activists to engage in conversation with host Brian Lehrer and journalist Farai Chideya about the legacy of King's dream, and how his teachings can still inform our society today. Mama's Foundation's Gospel for Teens closed the program with an uplifting version of Sam Cooke's "A Change Is Gonna Come." More than 1,500 people attended, filling every seat in the Apollo. Excerpts from the event aired on The Brian Lehrer Show.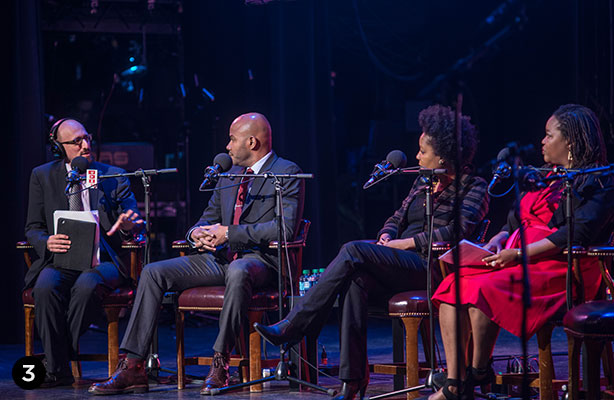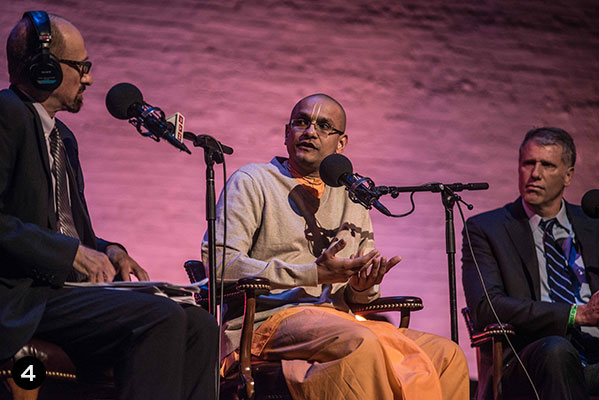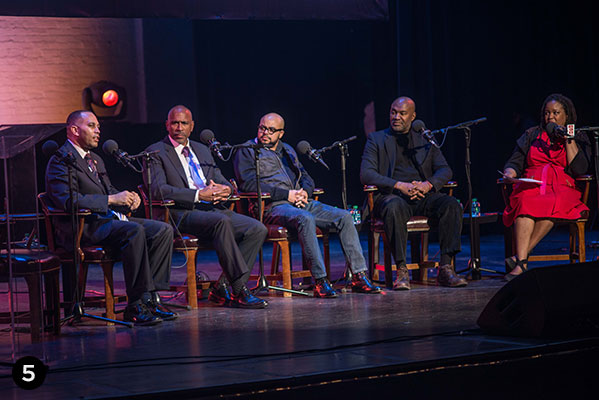 1 Grammy Award-winning guitarist Vernon Reid
2 WQXR host Terrance McKnight
3 WNYC's Brian Lehrer with panelists Peniel Joseph, Christina Greer and Farai Chideya
4 Brian Lehrer with panelists Gadadhara Pandit Dasa and Reverend Paul Brandeis Raushenbush
5 Panelists Khalil Gibran Muhammad, Pedro Noguera, Brett Wright, Nelson George and Farai Chideya
RadioLoveFest
From June 4 through June 8, two iconic New York institutions joined in a celebration of radio. WNYC took up residence in BAM (the Brooklyn Academy of Music) to reimagine some of public radio's most treasured programs as live, contemporary theatrical engagements. Fourteen events were produced, including special presentations of Radiolab, Wait, Wait… Don't Tell Me!, This American Life, The Moth Radio Hour, Studio 360, Soundcheck and Ask Me Another! Members of WNYC, WQXR and BAM had early access to tickets, and many shows sold out within days. RadioLoveFest will be returning to Brooklyn in Fiscal Year 2015.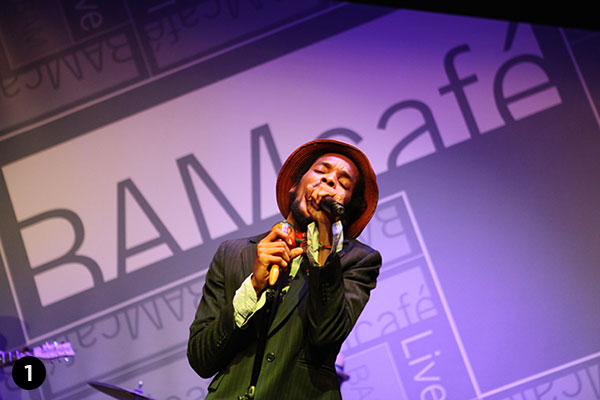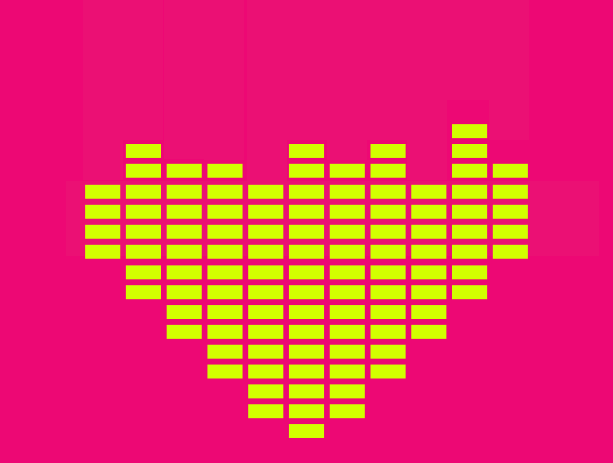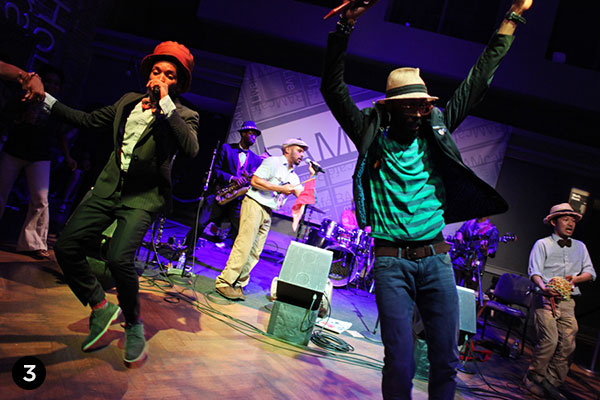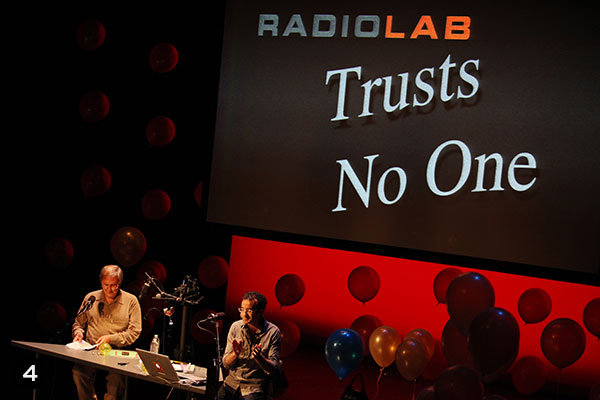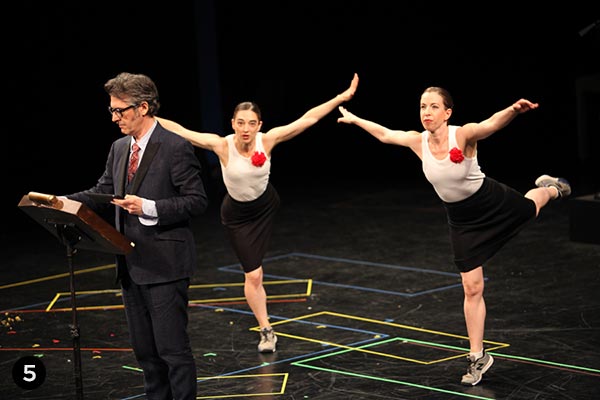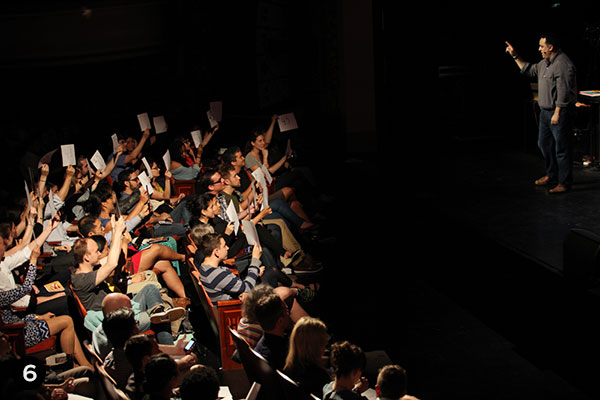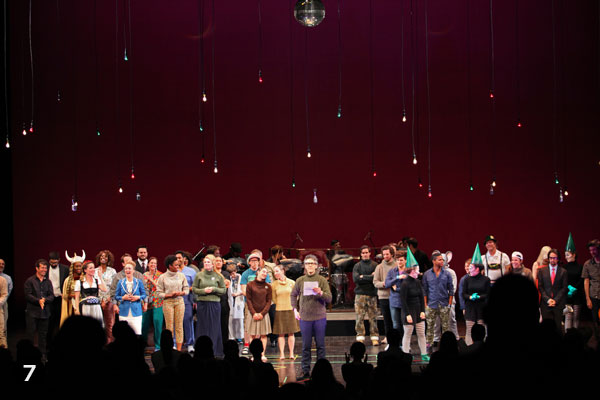 1 Brown Rice Family Band performs at the BAMCafe
2 Comedian Wyatt Cenac for Soundcheck Live at BAM
3 Brown Rice Family Band
4 Radiolab hosts Robert Krulwish and Jad Abumrad
5 This American Life host Ira Glass and dancers from the Monica Bill Barnes Dance Company
6 Radiolab® Trusts No One
7 This American Life: One Night Only at BAM